The project is focused on it's Business Centre, yet at it's core – this is a wholesome environment, a hub that connects entrepreneurship with the dynamics of urban life. To lease office space at Preses Nama Kvartāls means just that – one becomes a part of a lively infrastructure, 24/7 shifting office hours, access to leisure, retail and even a hotel at hand. With the uniquely designed open floor planning – the project shall become home to businesses of a multitude of levels and specialisations and with them – the district shall grow into a meeting place, a home for dynamic growth and freedom of movement.
The leasing options for open space offices can provide up to eight tenants per floor with 2 400 m² of office space on each level.
On the first level, there is a spacious 2 000 m² co-working space. The Business Centre's first level has two main entrances shared by a spacious food court and eight elevators, two staircases, and an info desk with a waiting area.
On the fifth level, a surrounding terrace of 860 m² offers a stunning view of the Freeport of Riga and Riga Old Town. The Business Centre connects with the Multifunctional Centre with its rooftop football fields and rooftop café.
The Business Centre's employees and visitors have more than 1 000 long-term and 80 short-term parking spaces for cars, including 27 charging stations for electric vehicles and 300 parking places for bicycles, located in the neighbouring Multifunctional Centre.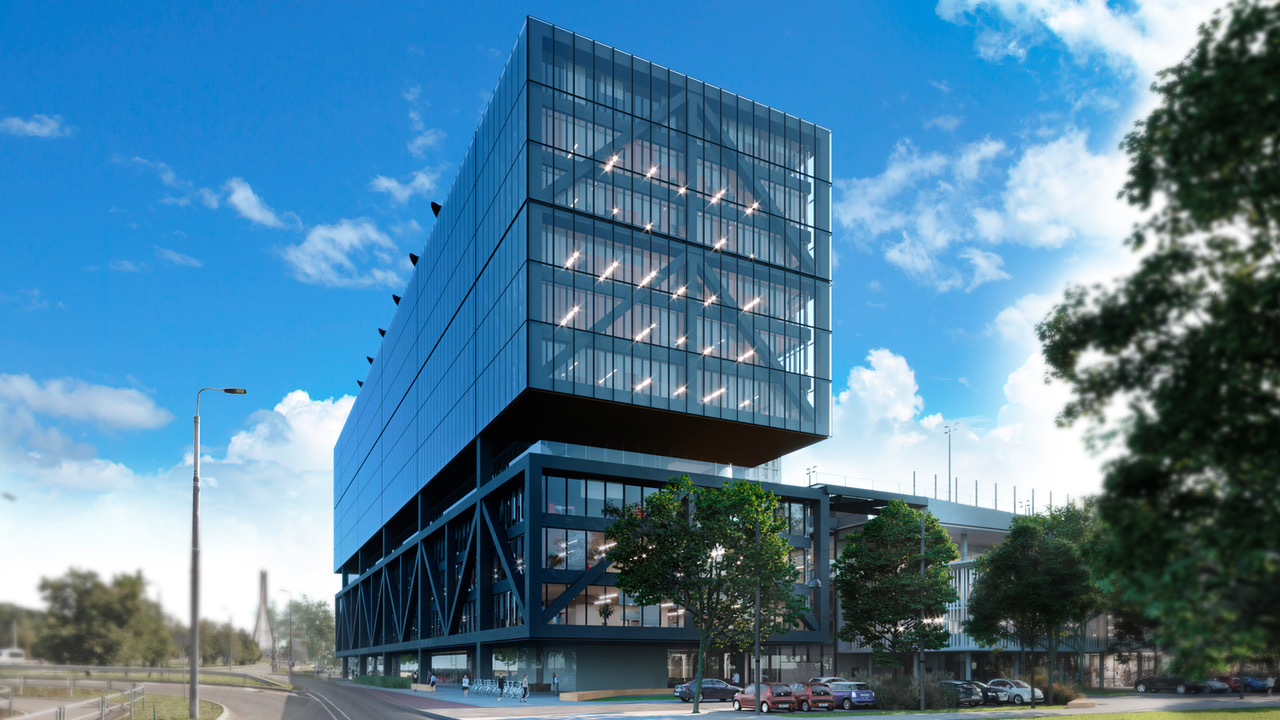 Join the
future!
Find a new approach to your office hours with the Business Centre of Preses Nama Kvartāls. With an accommodating office and work environment, you will also get to enjoy a shared terrace on the 5th floor of the Multifunctional Centre with a great view of Daugava and Old Town. Here you can get some fresh air during your breaks between meetings or afternoon walks with colleagues.
On the roof of the Multifunctional Center, you will find a one-of-a-kind outdoor football field and sports equipment free to use for everyone. Refreshments will be readily available from a rooftop cafe. Preses Nama Kvartāls includes modern office spaces, leisure and sports, nature, and sustainability. All in the name of promoting your wellbeing as much as your business ideas and success!
In the future, our understanding of working from the office will balance work, leisure, sports, environments that promote better brainstorming and contemplation. Preses Nama Kvartāls will become a shining example that this is possible.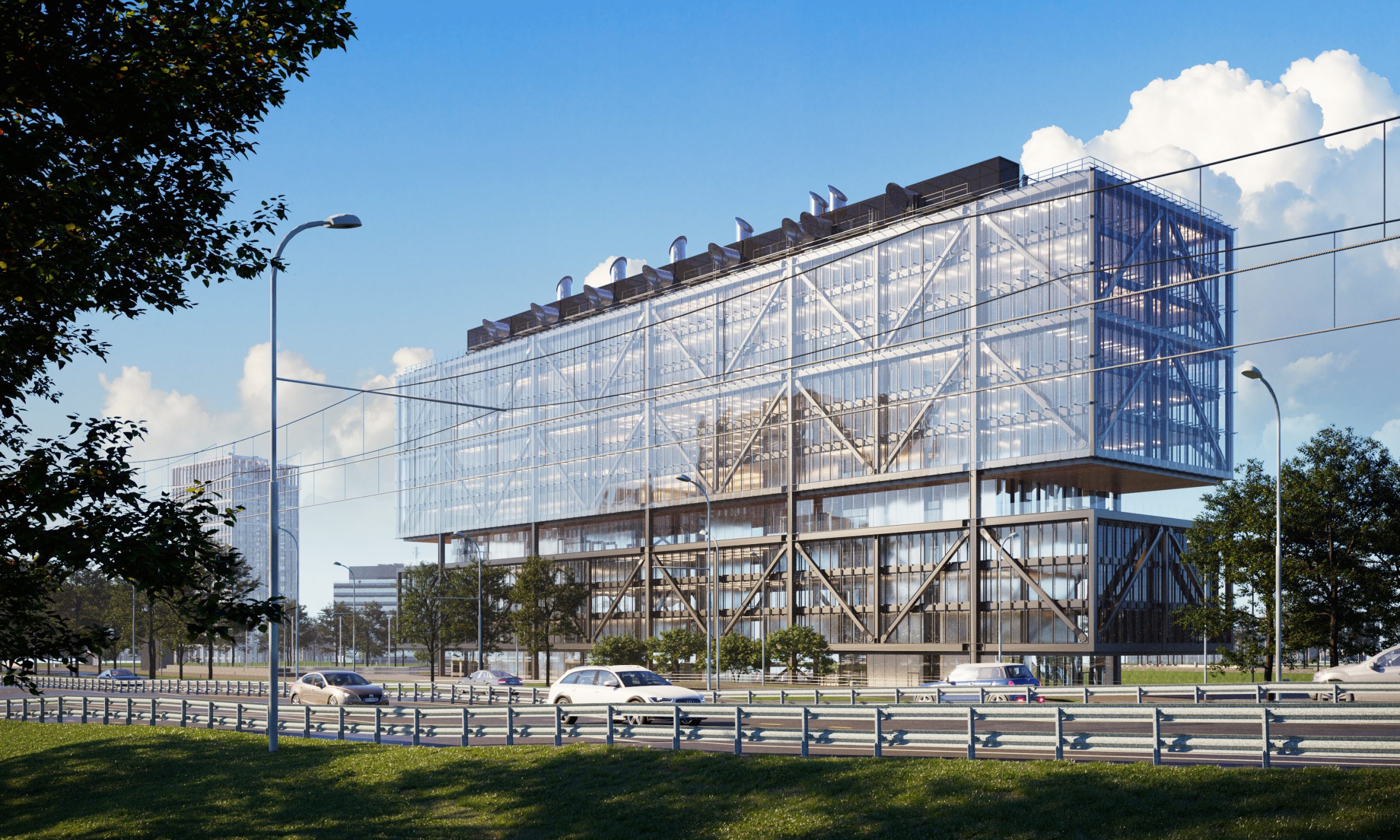 Open
planning
The non-load bearing structure of the building provides total freedom of customizing floor plans according to the tenants' needs. Have a moment on the terrace of the Multifunctional Centre, calm your mind and gather your thoughts to boost your performance.
In addition to neutralizing traffic noise, the Business Centre building's triple glazed windows and double façade saves energy by reducing heat loss in winter and heat gain in summer. The office spaces are entirely customizable to your liking – set the room temperature to the level you feel most comfortable in, check, and adjust the humidity levels. There are CO2 sensors that will automatically adjust the ventilation rate for maximum comfort and efficiency.
1st
floor
A spacious 2 000 m² coworking space.
2-11th
floor
An open office space available for up to 8 tenants per floor.
5th
floor
A 860 m² terrace with a stunning view.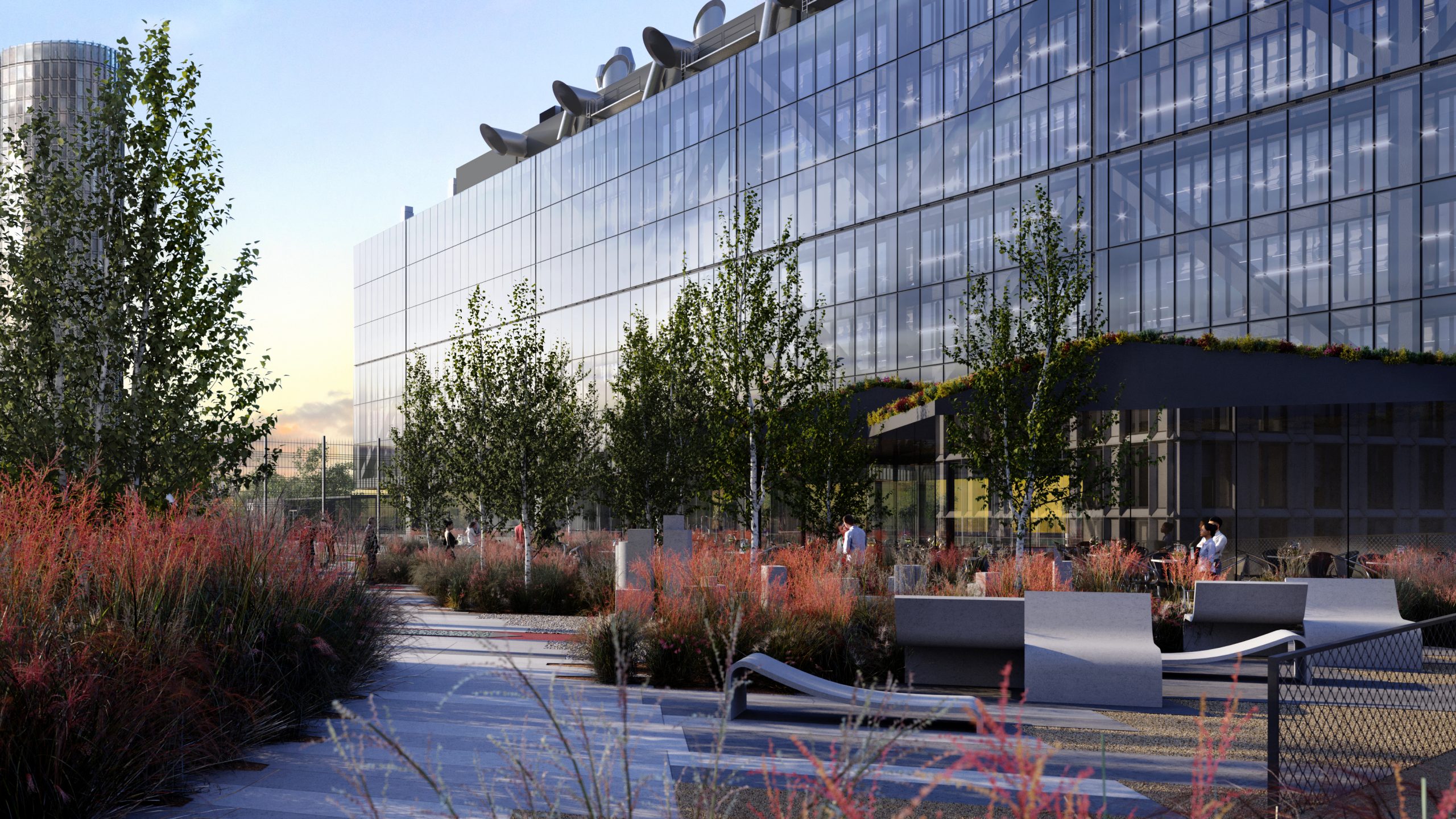 Business
Designed by TOP Danish architects:
Arrow
26 000 m2
Business Center
200 m2 - 2 400 m2
min. max. sqm.
See details

Preses Nama Kvartāls

National Library of Latvia

Riga Technical University

Riga Stradiņš University

University of Latvia

RISEBA University of Applied Sciences

Freeport of Riga

Riga Central Station